Arabic TV viewers reacted with smiley emoticons, thumbs up
Clear evidence has emerged of Muslims celebrating yesterday's Islamic terror attack in London, demolishing once again the left's contention that Islam is a "religion of peace".
A screenshot from France 24 Arabic's live video feed shows Muslim viewers reacting to the rampage with smiley faces and thumbs up.
In addition, comments below the live video feed including individuals remarking, "God curse the infidels," and, "That's how the lone wolves of Allah operate."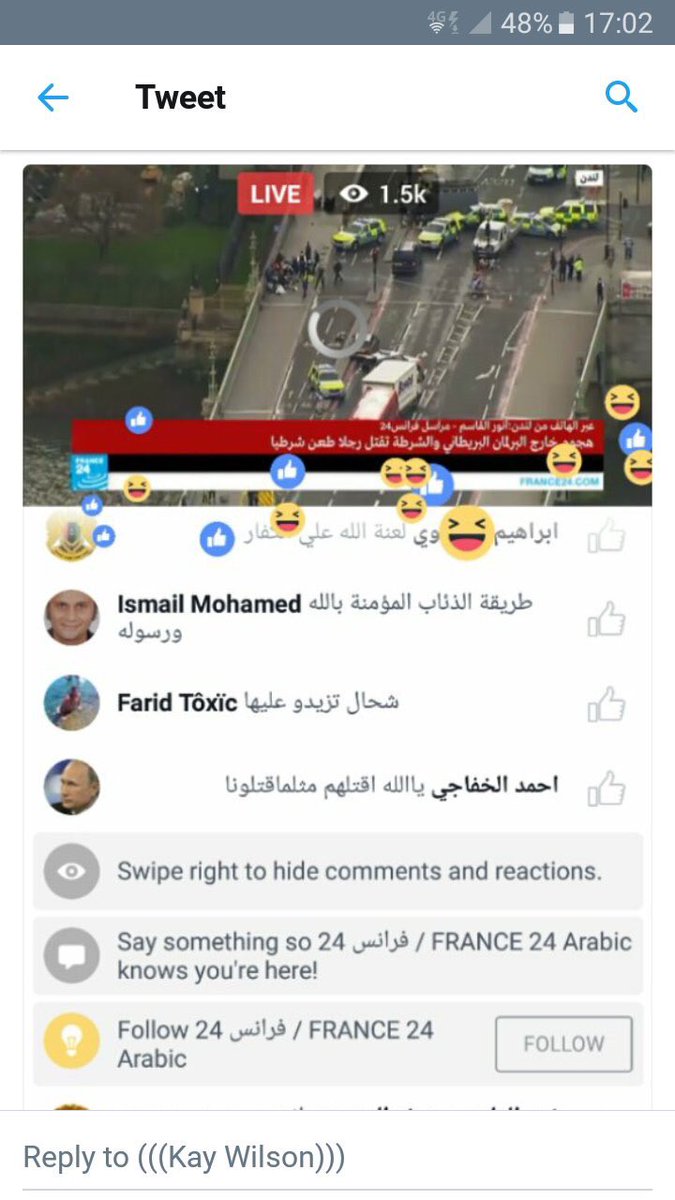 SUBSCRIBE on YouTube:
Follow on Twitter:
Facebook: https://www.facebook.com/paul.j.watson.71
*********************
Paul Joseph Watson is the editor at large of Infowars.com and Prison Planet.com.