Nancy Pelosi named Profile in Courage award honoree
https://www.bizjournals.com/seattle/bizwomen/news/latest-news/2019/04/nancy-pelosi-named-profile-in-courage-award.html?page=all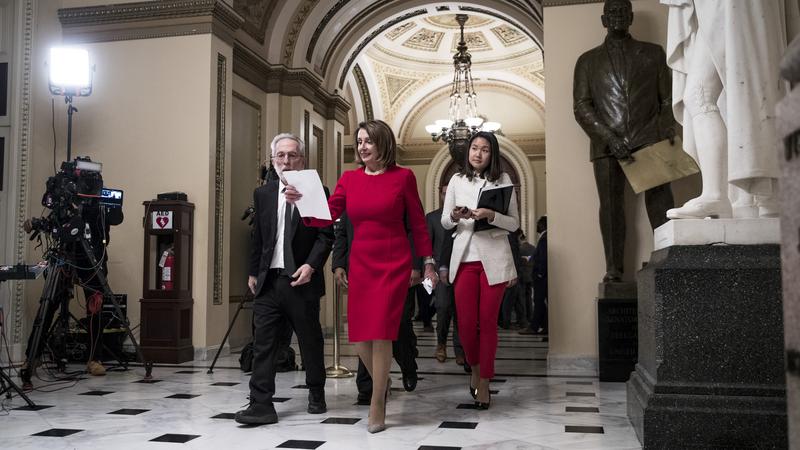 House Speaker Nancy Pelosi will receive the 2019 Profile in Courage Award from the John F. Kennedy Library Foundation, CBS News reports.
The award has been called the "Nobel Prize for public figures," per CBS.
Pelosi is the first woman elected Speaker and is being recognized for leading "with strength, integrity and grace under pressure — using her power to protect the most vulnerable of our citizens," former ambassador Caroline Kennedy, the foundation's honorary president, said in a statement. Pelosi is also the first person elected Speaker in non-consecutive terms in over 60 years, according to CBS News. She has served in the House of Representatives since 1987.
"She is the most important woman in American political history and is a true Profile in Courage," Kennedy said.
.@SpeakerPelosi is the 2019 #ProfileInCourage Award honoree! She put the national interest above her party's interest to expand access to health care and, against a wave of political attacks, led the effort to retake the majority & elect the most diverse Congress in U.S. history. pic.twitter.com/ogWhDNJsDy

— JFK Library (@JFKLibrary) April 7, 2019
The award, created in 1989, is intended to honor people who display leadership similar to those profiled by President John F. Kennedy in his 1957 book, "Profiles in Courage," per The Washington Post.
Pelosi called the award a "great personal and official honor," the Washington Examiner reports, and added:
"At President Kennedy's inauguration, I was blessed to hear him speak of 'the energy, the faith, the devotion…that will light our country and all who serve it – and the glow from that fire can truly light the world.' It is inspiring that the award itself is a lantern, a manifestation of that light."
Previous recipients include former Presidents Barack Obama, Gerald Ford, and George H.W. Bush, and former Rep. Gabrielle Giffords, D-Ariz. and Sen. John McCain, R-Ariz. per the Washington Examiner. It will be presented at a ceremony on May 19 at the John F. Kennedy Presidential Library in Massachusetts.