Dana Loesch Blasts MSM: Focus On Coward Officers, Not 5 Million Gun Owners
Spars with George Stephanopoulos over Sheriff Israel and media's anti-gun coverage
While Sheriff Israel was getting grilled by Jake Tapper this morning on CNN, Dana Loesch was being interviewed by George Stephanopoulos and HOLY MOLY, this woman is tough as nails.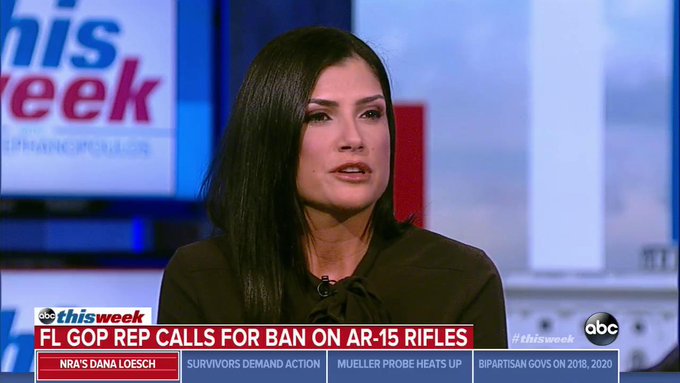 NRA spokesperson @DLoesch on the missed signals for the Florida school shooter: "I wish that as much attention were given to the Broward County Sheriff and their abdication of duty as trying to blame five million innocent, law-abiding gun owners all across the country." #ThisWeek
You can tell watching this video that Dana has had enough of this bullsh*t, and this morning listening to Sheriff Israel babble about how he doesn't really know what happened yet and that he's some great leader … he even made some idiotic joke about OJ?
The jig is up, dude.