Trump storms Davos with confidence through strength
The president's presence at the World Economic Forum changed the tone of the function entirely as his appearance shifted the loud and busy convention to a solemn and regal atmosphere.
Donald Trump lead by example, championing a nationalist agenda among globalists.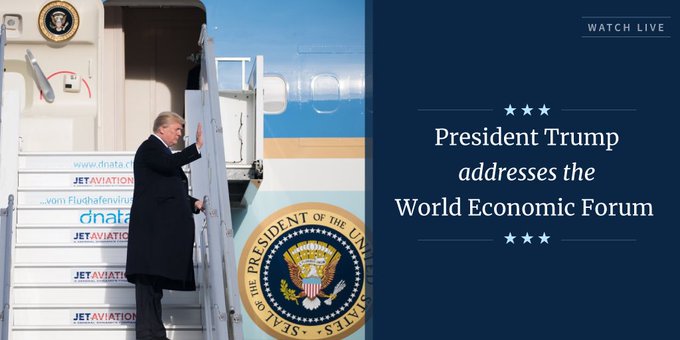 ---
Opposing actors could only give their respect, with the success of the stock market and economy during Trump's first year.
Internationally, the Trump administration eradicated ISIS and fostered North Korea's decision to open communication with South Korea.
Infowars' Dan Lyman defined Davos: it's Trump versus globalists, and everything is on the table.
"No question, it's not just the U.S. stage for them, it's on an international scale. We should be prepared for anything anywhere," he warned.
More: