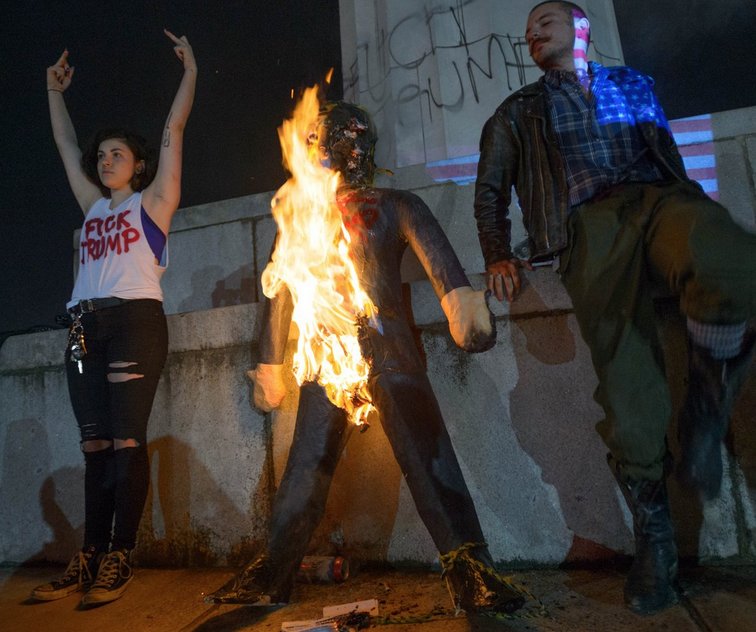 Anti-Trump Protests: 1 Shot After 'Confrontation' in Portland; Marchers Hit NYC, L.A.
http://www.nbcnews.com/news/us-news/portland-oregon-anti-trump-protest-1-shot-after-confrontation-n682896
                              Trump faces backlash
Demonstrators with signs reading "Not my president!" clogged streets in New York City on Saturday during a fourth day of anti-Trump protests nationwide, a day after a person was shot during a protest in Portland, Oregon.
Two 18-year-old men detained early Saturday were arrested later in the day in connection to the shooting on Portland's Morrison Bridge, which occurred after 1 a.m. local time (4 a.m. ET) Saturday, police said. It was unclear whether the shooting was politically motivated.
PHOTOS: Scenes of Fury as Anti-Trump Rallies Turn Violent
"Preliminary information indicates that a suspect was in a vehicle on the bridge and there was a confrontation with someone in the protest," Portland police said in a statement. "The suspect got out of the vehicle and fired multiple shots injuring the victim." The victim is expected to survive, police said.
The arrests were made after an off-duty officer spotted a suspect vehicle and detained four people who are believed to be "criminal gang associates," police said. A firearm was found in the vehicle, police said.
The gunshots came on the fourth night of protests in Portland. Protesters hit the streets again Saturday on a fifth night of demonstrations since the election. There were three arrests, police said.
On Thursday, a similar rally boiled over into what police described as a "riot" after some demonstrators armed with bats smashed stores and cars, and others lit fires.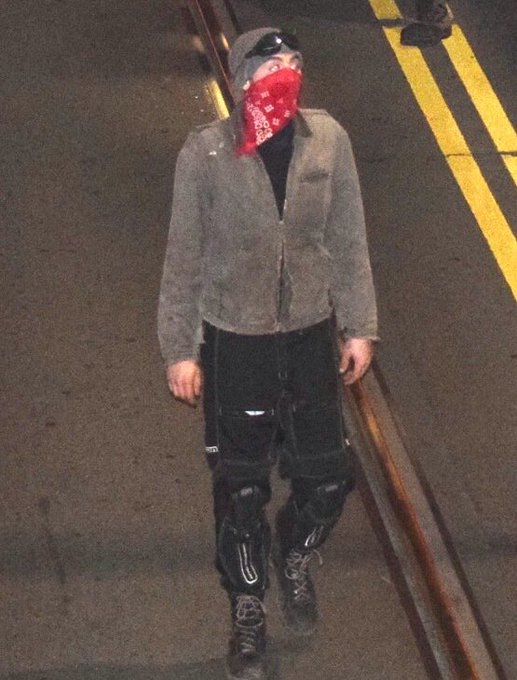 Demonstrators hit the streets in Miami, Birmingham, Alabama, and Fresno, California, as well as internationally. Hundreds reportedly gathered in Berlin at the Brandenburg Gates, some with anti-Trump messages.