Evil is a cancerous and destructive force that destroys everything around it. One who plays host to demonic/satanic entities will eventually be destroyed by those same forces they have given themselves over to…. And this person has the blood of thousands on her hands and soul. A tree is known by its fruit and hers is foul and rotten beyond human comprehension. …FR
=========================================
GOP nominee says Hillary's health is serious issue
GOP nominee Donald Trump reacted to the footage of Hillary Clinton's collapse by revealing that he has taken a thorough medical and will be releasing the results as soon as they are available.
As Fox And Friend's shot up lower thirds containing headlines such as 'hide and sick', 'Falling ill', and 'hiding Hillary's health', Trump revealed that he soon will be releasing the results of a medical he took last week.
"I think it's an issue, in fact this last week I took a medical, and I'll be releasing when the numbers come in. Hopefully they will be good, I think they will be good, I feel great." Trump said.
"When the numbers come in I'll be releasing very very specific numbers." Trump added.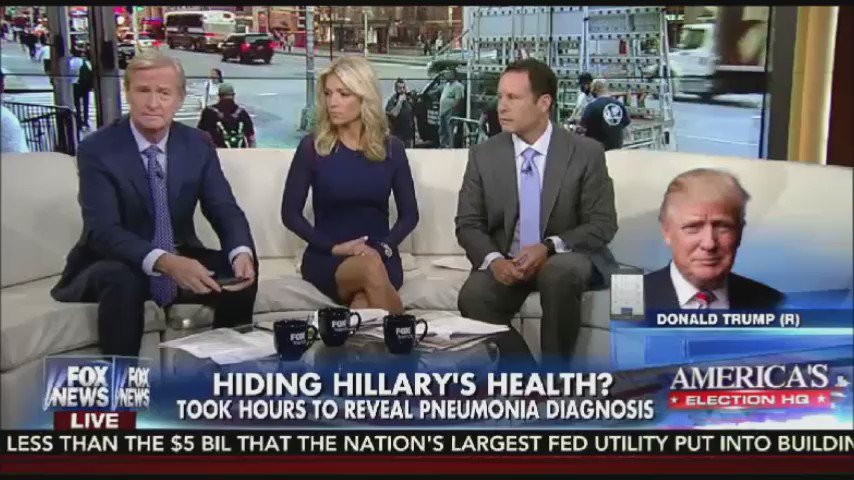 .@realDonaldTrump: I took a physical in the last week and I will release the results this week